November 11, 2017 – Bryce Hemington
December 2, 2917 – Garick Tai-Lee
January 13, 2018 – Jenna Vanden Brink
Creating a Pottery Palette
February 3 – 2018 – Karen McKee
10:00 to 3:00 with an hour off for lunch, $35
Create rich multi-layered surfaces in this technique-based workshop. Utilize stencils and experiment with masking tape and drawing to enhance slab-constructed or wheel thrown vessels. The morning will be mostly demonstrations. In the afternoon you will layer pieces with decorations using stencils, stamps, and underglazes to make unique one-of-a-kind pieces of work. If you have your own bisque ware to decorate as well as stencils or stamps, bring them. If not, slabs, bisque ware,  stencils, stamps, and underglazes will be provided for your use.
Karen McKee works primarily in porcelain. Her lively brushwork and colorful underglaze patterns celebrate her love affair with clay.  She is president of the Craftsmen's Guild of Pittsburgh, a member of the Pittsburgh Society of Artists, and the Pennsylvania Craftsmen's Guild. Her studio, Robyn's Nest Pottery, is in Plum Borough.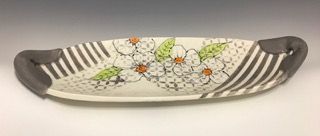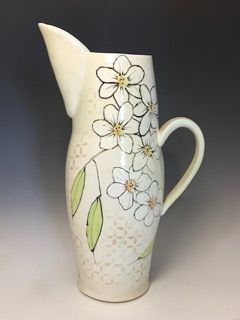 FLUTE MAKING AND PLAYING: TOUCHING ANCIENT SOUNDS
MARCH 16, 2018 – SUSAN RAWCLIFFE
10:00 A.M. TO 5:00 P.M., $85
The workshop will begin with a demonstration of a few of the hundreds of flutes created by Rawcliffe, from simple ocarinas, to Howlers, to water flutes & other multi-chamber and combination tone flutes. Most of these flutes play sounds so ancient they are brand new.
Participants will learn how to hand construct a classic prehispanic design: Aztec Howlers, or chamber-duct whistles; similar designs are found throughout the Meso-American prehispanic world. There are at least 4 different versions of chamber-ducts, depending on the cultural origin and number of interconnected volumes. We will examine a few of them.
To change the howler's sound, the player can blow harder & softer, open & partially close the bottom open end, buzz the lips on the mouthpiece tube, or sing while playing. A Howler can sound like a howler monkey (they were made in ancient times in Veracruz howler territory.) They can sound like a baby crying, a rabbit dying, ghosts, or Donald Duck, from scary to haunting.
Once made using traditional construction techniques, a howler can be decorated in any style. It's an opportunity to combine musicality, acoustics, scholarship and hand-building ceramic skills. Rawcliffe will also share at least one of her scholarly articles, to be used as inspiration for the creation of FUTURE FLUTES!
Rowcliffe has measured and photographed over 300 ancient West Mexican flutes and has received numerous grants to study them. She has performed on and off Broadway and around the world. Her exhibits include the American Museum of Ceramic Art, Pomona, CA; Yerba Buena, San Francisco; Clay Studio, Philadelphia, PA; Winter Gardens, NYC; California Craft Museum, SF; Renwick Gallery, Wash. DC; and P.S. #1, NYC. She has lectured at wats:ON Festival for Interdisciplinary Artists at Carnegie Mellon University, Pittsburgh, PA; the Smithsonian Institution, DC; the Metropolitan Museum, NYC; the Acoustical Societies of America, Mexico & Iberoamerica; the American Association for the Advancement of Sciences; LACMA; the International Study Group on Musical Archaeology, Germany.
Luscious Clay: Soft Slab Workshop with Marion Angelica
March 17, 2018 –  Marion Angelica
3:00 p.m. to 9:00 p.m., $85
Do you love the softness of clay and want to keep that look in your finished work? Learn Marion Angelica's tips and tricks for hand-building with soft slab porcelain. This hands-on workshop will cover the design and use of templates, and students will learn her building techniques by making bowls, pitchers, and trays. Come ready to get your hands in clay and learn new ways to work with porcelain. Marion's sensual, sinuous soft slab hand built work, design excellence, and complementary glazing results in some of the best work available. Visit her website.
Marion Angelica has been hand-building porcelain for over 20 years and has an MFA from SUNY-New Paltz. She has an active studio practice in Minneapolis, MN, teaches at the Northern Clay Center, and offers workshops nationally. Originally trained as a sculptor, she discovered clay late, after working in stone, metal and wood and fell in love with it immediately. Her passion is designing and making unique functional forms and her driving question is "What if…?"
This workshop will follow the NCECA (National Council on Education For the Ceramic Arts) annual convention, which we are fortunate to host in Pittsburgh for 2018.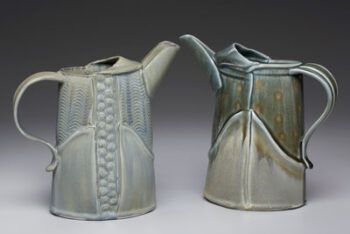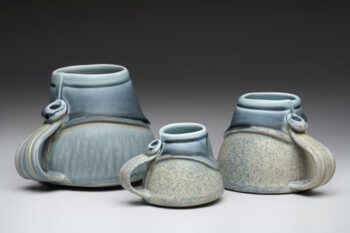 Scaling Up: Throwing and slab building techniques for making powerful, large-scale work.
March 18, 2018 –  Joseph Sand
9:00 a.m. to 5:00 p.m., $85
Description: Joseph is a master of the large vessel. In the morning, he will demonstrate traditional coil and throw using a torch to dry the pot as it gets ever larger and larger. After lunch, he will demonstrate his unusual methods for making large slab-built sculpture.
Joseph fires with wood in a 40-foot Anagama kiln. See his website.
Joseph Sand trained as a sculptor at the University of Minnesota, receiving a B.F.A. with honors in 2006. During his undergraduate courses, he studied art for one year in Italy, followed by another year in England, after receiving a very competitive, college-wide scholarship. While in England, he worked alongside many prolific potters, including Svend Bayer and Clive Bowen, which heavily influenced his direction as an artist, taking up functional pottery as a means of personal expression.
He completed a three and a half year apprenticeship with Mark Hewitt in 2009 and now resides in Randleman, North Carolina.  He fires his large, wood-fired kiln three times a year, and the majority of his work is sold on his property during kiln opening sales.  Joseph's work is also represented in several galleries across the United States.
His functional work combines the styles of traditional, Southern alkaline glazeware and East Asian design, among others.  Sculptural works are abstract pieces inspired by the natural elements.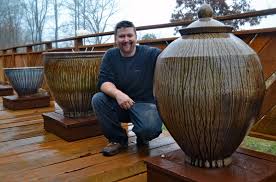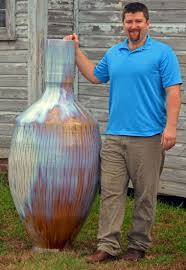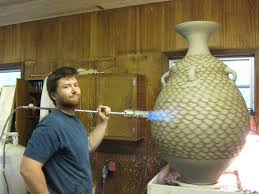 ARCHIVE
Production Pottery
September 16, 2017 – Dacey Haughwout
10:00 to 3:00 with an hour off for lunch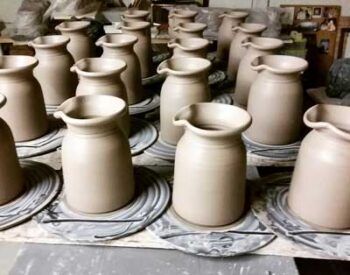 Dacey has worked as a professional production thrower and decorator for eight years. He has honed his skills making tens of thousands of pots in the traditional style of PENNSYLVANIA BLUE GREY WARE. This will be a hands-on workshop, where you can learn production techniques from a master thrower.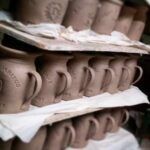 He will also discuss the business side of production: developing a "line of pots", decorating with stamps and cobalt, making large pots, and production spouts and handles. Dacey's personal work aesthetic juxtaposes soft gestural lines and straight structural forms, showing the versatility of clay.
Dacey is a graduate of Indiana University of PA and, in addition to being a production potter at Zotter the Potter Studio, he currently teaches at Fireborn Studios and has taught at the Manchester Craftsmen's Guild.
Silk Screened Print Transfer Using Slip Decoration
October 14, 2017 – Talon Smith
10:00 to 3:00 with an hour off for lunch
Images, either hand-drawn or from a photograph, can be silkscreen printed onto newsprint and then transferred onto leather hard three-dimensional pottery. Talen Smith is a master at this process and will demonstrate her technique. Then participants will have an opportunity to silkscreen and transfer an image to their own leather hard pottery or slab. This workshop will be hands-on and each participant is encouraged to bring some leather hard pieces to transfer images onto. Slabs will be provided for participants who do not bring their own work.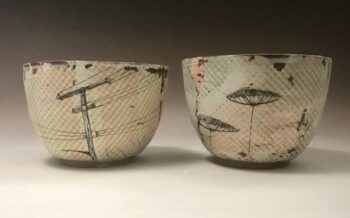 Talon Smith was born and raised in Pittsburgh. She began studying ceramics at CCAC in 2008 and continued her education at Indiana University of Pennsylvania. She is currently a teaching artist at Manchester Craftsmen's Guild, a participant in the Highland Park Pottery Tour, and was awarded the Emerging Artist Scholarship for the 2016 Three Rivers Arts Festival.
Mishima Variations: Thoughtful Graphic Design & Surface Alteration
November 11, 2017 – Bryce Hemington
10:00 to 3:00 with an hour off for lunch, $35
In this workshop, Bryce will be focusing on several different slip application techniques he uses to create surfaces that are vibrant and interesting. Bryce incorporates his graphic design skills and wax masking to create a variation of traditional Mishima slip decoration. He also does slip trailing, thick slip application, and altering.
This workshop will include hands-on time, and participants are encouraged to bring leather hard cylinders to practice on. You will also have access to wheels, clay, and slabs to practice on.
Bryce Hemington is currently a teacher Fireborn Studios and is a teaching artist with Manchester Craftsman's Guild as well as a practicing potter in southwestern Pennsylvania. His work focuses around functional dinnerware pottery with a focus on the atmospheric firing techniques of wood and soda firing. He received a BFA from Edinboro University and pursued a masters program at Indiana University of Pennsylvania.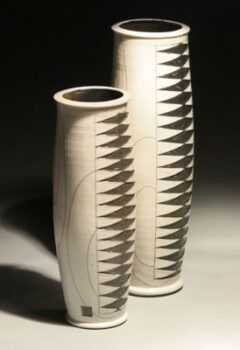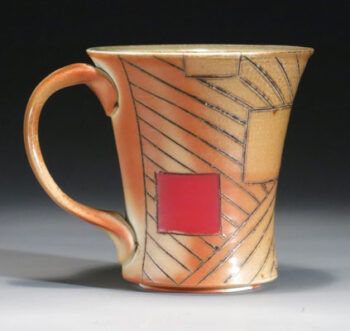 Out of Round
December 2, 2917 – Garick Tai-Lee
10:00 to 3:00 with an hour off for lunch, $35
"Out of Round" will demonstrate how wheel alteration techniques and multi-piece construction can be used to make square, oval, and intentionally "funky" pottery.  Objects such as casseroles, butter dishes, flasks, planters, and vases will be explored and created throughout the course of the workshop. There will be a hands-on portion of the workshop where you will be encouraged to throw or hand build tea bowls.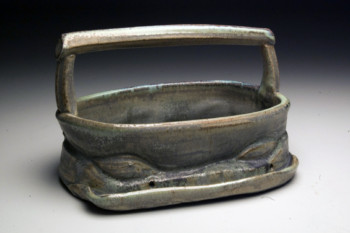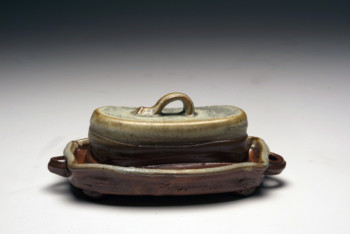 Garick received his MFA from Indiana University of Pennsylvania in 2015, received his Bachelor of Science in Industrial Design in 2009 from the Art Institute of Pittsburgh. His work is Asian influenced.
Surface Decoration by Jenna Vanden Brink
January 20, 2018
10:00 a.m. to 3:00 p.m.
$35
In this workshop, Jenna will cover several different surface decoration techniques, including sgraffito and Mishima, which she uses in both her earthenware and porcelain bodies of work. Jenna incorporates fine line work, underglaze washes, and vibrant colors to create surfaces that are unique and engaging. This workshop will include the opportunity to practice the techniques, and participants are encouraged to bring leather hard cylinders or slabs to practice on. Participants will also have access to wheels, clay, and slabs if needed.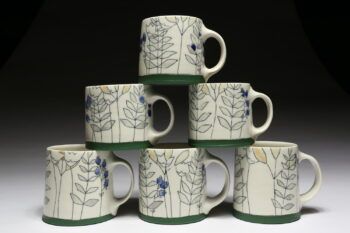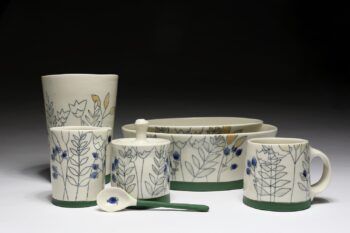 SaveSave
SaveSave
SaveSave
SaveSave
SaveSave
SaveSave
SaveSave
SaveSave
SaveSave
SaveSave
SaveSave
SaveSave
SaveSave
SaveSave
SaveSave